Entity: UN Watch
Project Type: Non-Core
Duration of Support: 1 year (2011)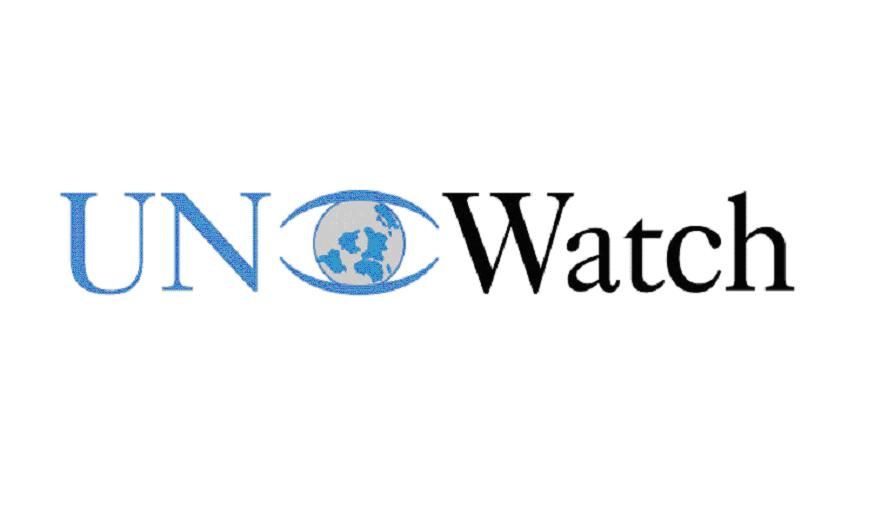 The United Nation is an international organization that brings together diverse nations and cultures. As such, it is often misused or asked to fulfill unattainable tasks.
UN Watch is an accredited NGO that aims at monitoring the United Nations' performance, to combat anti-Semitism, Holocaust denial and demonization of Israel at the United Nations.
UN Watch is a non-governmental organization based in Geneva, Switzerland, whose mandate is to monitor the performance of the United Nations. The organization is involved in year-round diplomatic effort that includes advocacy, testimonies, publications and events, affecting the decision-making level on U.N. policies and practices that discriminate against Israel and foster anti-Semitism.
UN Watch's staff actively participates at the UN activities as an accredited NGO, with a Special Consultative Status to the UN Economic and Social Council (ECOSOC), and an Associate NGO to the UN Department of Public Information (DPI). The organization believes in the United Nations' mission on behalf of the international community to "save succeeding generation from the scourge of war" and provide for a more just world.
Even with its shortcomings, the UN remains an indispensable tool in bringing together diverse nations and cultures. However, the organization is keenly aware that member states often ask the UN to fulfill mandates and tasks that are neither feasible nor within the means provided. Therefore, UN Watch advocates ways to build on its strengths and use its limited resources effectively.
In that context, UN Watch notes the disproportionate attention and unfair treatment applied by the UN towards Israel over the years. This offers an object lesson in how due process, equal treatment, and other principles of the UN Charter are often ignored or selectively upheld.
Banned Speech: Hillel Neuer Takes on U.N. Human Rights Council
Why is the U.N. biased? UN Watch