Multilingual and Multicultural Website for Science
Entity:
IPSO
(Israeli Palestinian Science Organization) in cooperation with the
Bloomfield Science Museum
in Jerusalem and
Al-Quds University
Project Type:
Core
Duration of Support:
2008 (for pilot program)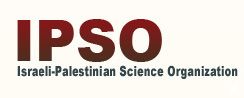 IPSO was established in 2003. Its primary mission is to foster and sustain cooperation between Israelis and Palestinians through joint research projects of scholars and scientists in the two communities.
The Multilingual and Multicultural Website for Science Education and Peace is a French-Israeli-Palestinian effort aiming to create and operate an expanding multilingual resource center for science education for all ages and a forum for exchange and dialogue for project participants.
The project is a part of cooperation with Cité des Sciences de Paris la Villette.